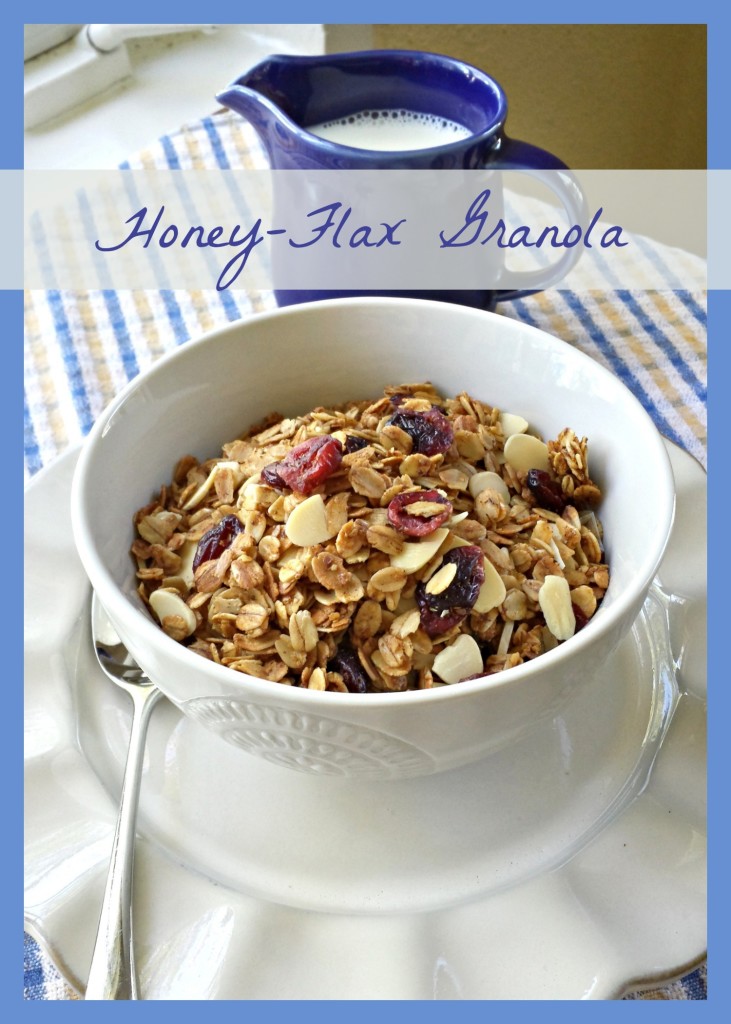 My Best Recipe is definitely becoming a series! If you haven't read my original post, the idea of a "best recipe" is one that is consistent, uses just a handful of staple ingredients, is easy to remember, and comes together with a minimum of fuss. This granola recipe fits nearly all those requirements, but it does take a bit of attention to make sure it doesn't go from toasted to roasted while you weren't watching.
As I mentioned yesterday, when I first started making this recipe it was kosher for Passover, made with matzo farfel, which is essentially rolled oat-sized bits of matzo. The original recipe came from Streit's Matzos, and it's terrifically flexible for Passover and any time of year. For the record, the other recipes on the Streit's site look a bit…odd, but the mandel bread recipe is gold standard.
Once I started making granola on a regular basis in Uzbekistan, I became a frequent customer on the honey aisle in our local bazar. Vendors there had honeys collected from various parts of Uzbekistan and other countries in the region. Last year I had the great fortune to visit a beekeeper's association in the Ferghana Valley where I purchased a liter of honey directly from the beekeeper and found this little guy when I opened the jar: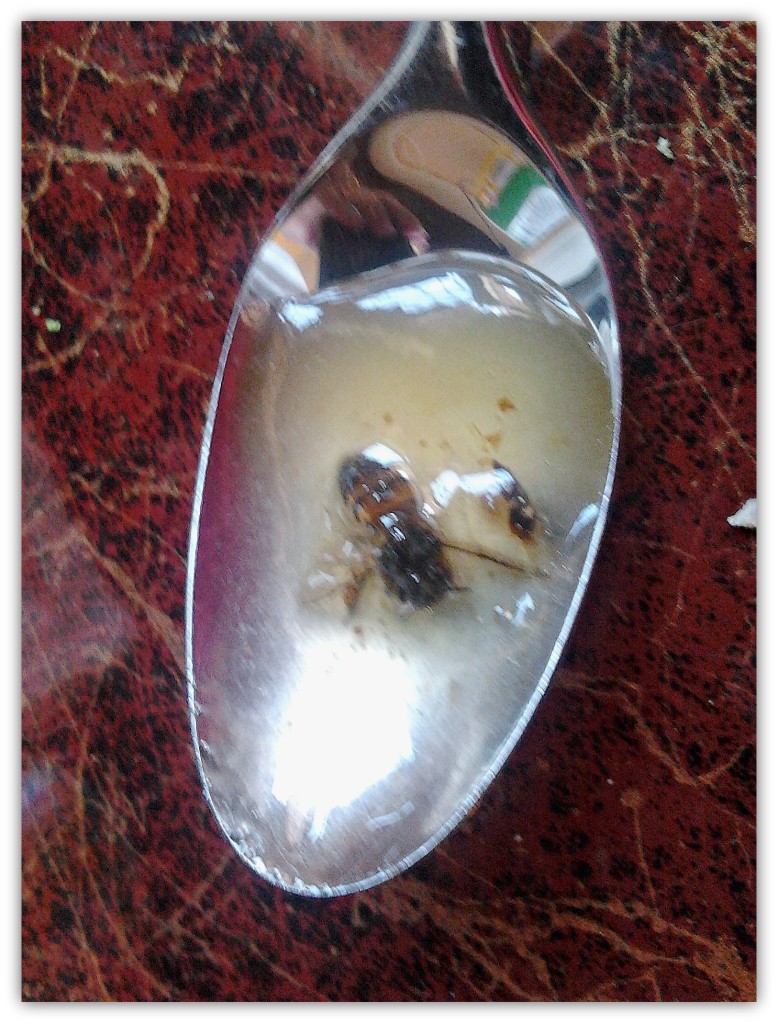 I haven't encountered any stowaways in my local Good Flow honey yet, but there's a first time for everything!
This recipe is what I'd call a base recipe–it's one you can build on and modify with any mix-ins you like. To prevent any nuts and dried fruits from burning I add them all at the end, after the granola comes out of the oven. It's hard to say how many servings this makes–that all depends on how many mix-ins you add to the base recipe.
Finally, I've recently started making the granola with coconut oil. I haven't tried a blend of oils, but I suspect it would work pretty well. My only hesitation in using 100% coconut oil is the expense, but it is super delicious and so far it's been worth it. If you're gluten-free and can eat oats, just be certain to use certified gluten-free oats.
Honey-Flax Granola
6 cups rolled oats
1/2 cup oil
1/2 cup honey
1/4 cup ground flax meal
Ground cinnamon and ginger to taste
Pinch salt
Mix-ins of your choice (I usually add about 1 cup total of nuts and fruits, and toasted seeds and coconut would work well)
Preheat the oven to 350 degrees. Line a half-sheet pan or two cookie sheets with sides with foil or a silicone baking mat. Spread the oats evenly over the baking sheet. Bake for 15 to 20 minutes until lightly toasted, stirring 2-3 times while baking. Remove oats from oven and reduce heat to 325 degrees.
Combine oil and honey and heat until bubbly. Carefully pour oats into a large, heat-resistant mixing bowl, reserving baking sheets. Pour oil/honey mixture over the oats and mix until the oil and honey are absorbed. Add the flax meal, salt, and a generous sprinkle of cinnamon and/or ginger. Stir to combine and taste to adjust seasoning. Return the mixture to the reserved baking sheets.
Continue baking at 325 degrees for 15-20 minutes longer. Remember to stir every 5-7 minutes to prevent uneven baking, taking care to make sure the edges don't burn. When nicely toasted, place in a large bowl and the mix-ins. Let the mixture cool and then store in an airtight container.
NOTE: This recipe will go from just perfect to overdone in a flash. Be very vigilant in the last 5-7 minutes of baking to make sure it doesn't burn.