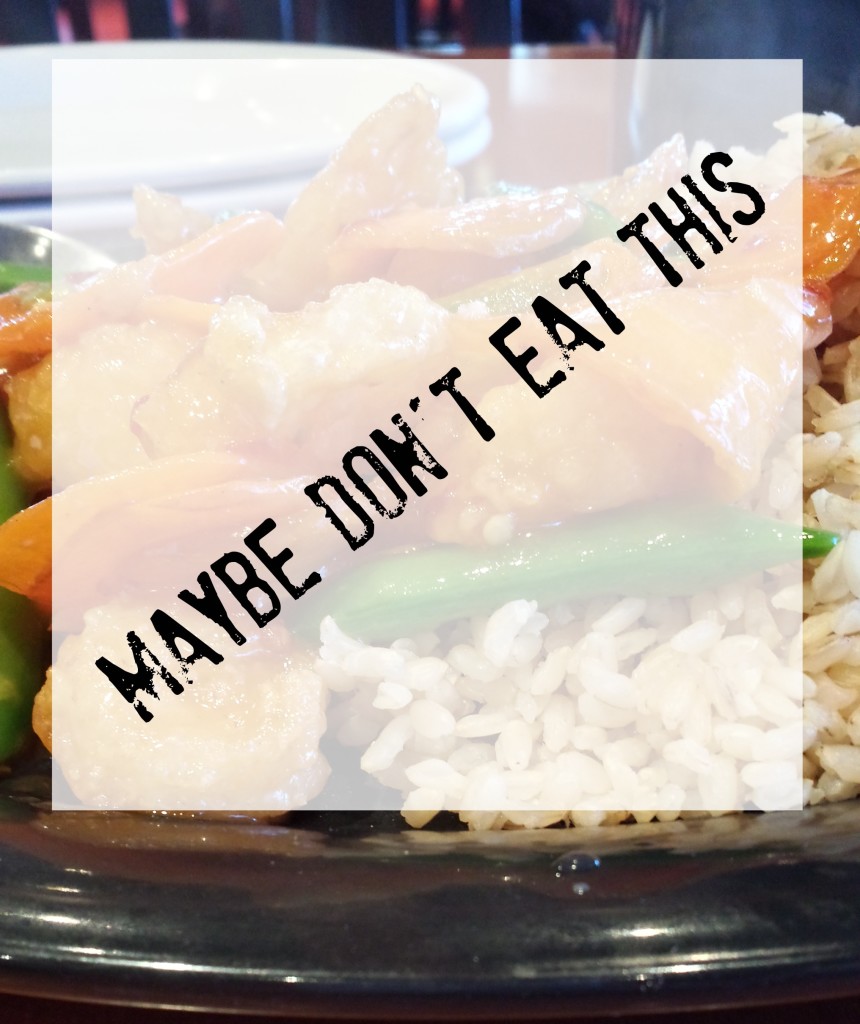 Between appointments, I decided to go to Pei Wei Asian Diner for lunch, having read good reviews of their gluten-free menu. I'm not the biggest fan of chain-style Asian food, but I am trying to check out the specifically gluten-free menus around town to see what's on offer.
At Pei Wei the list turned out to be very brief: apart from edamame and summer rolls, there were a couple of salads and two entrees (Pei Wei Spicy or Sweet and Sour). I went for the Pei Wei Spicy with shrimp, which included carrots and sugar snap peas. It wasn't great. It wasn't awful, either, but it was strangely sweet and tangy at the same time. Whatever, I ate my lunch.
Now three hours later I'm still reliving that meal. It's a don't. I took a picture, and I really don't want to share it with you. The unappetizing-ness is evident.
Sadly, Pei Wei's big brother P.F. Chang's didn't offer the greatest gluten-free meal, either. Am I destined to give up Chinese food altogether? And why oh why can't all soy sauce just be gluten-free?
Also, somebody get on the gluten-free fortune cookie, okay?