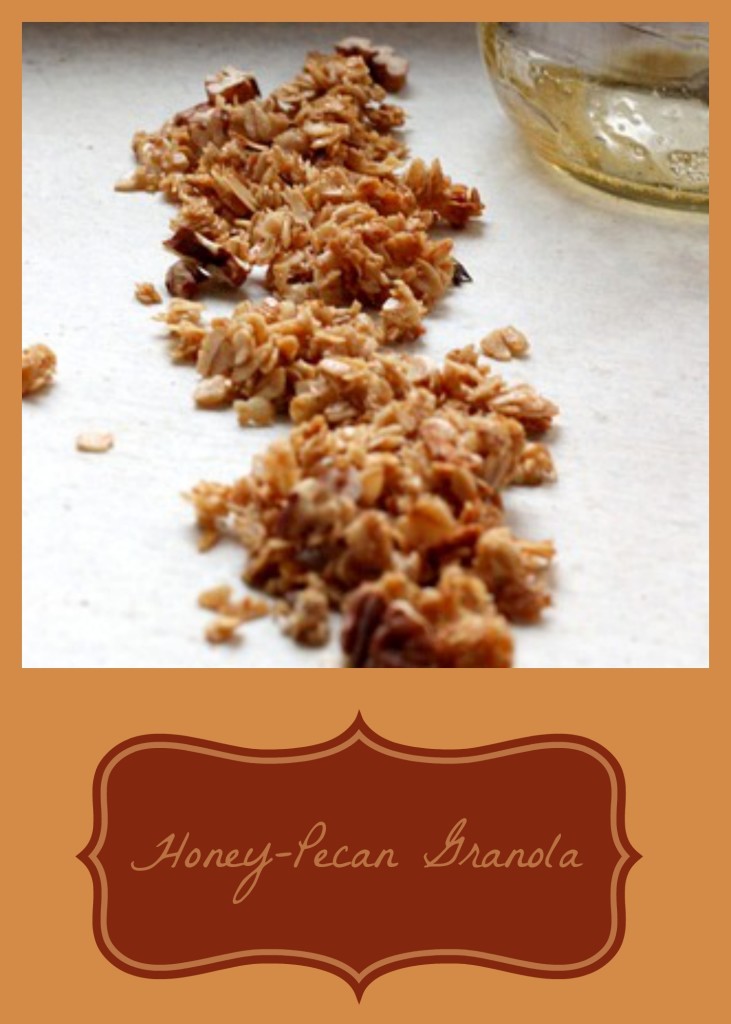 Or honey-almond granola. Or honey-coconut granola. Or honey-cranberry granola. Or honey-flax granola. Basically, you can add almost anything (and everything) you like and this granola is divine.
I won't post the recipe right now, but I'll add it in the next few days, so you'll just have to come back.
I made this granola all the time while we were in Uzbekistan because the ingredients were plentiful and relatively affordable. While pecans aren't locally available there, walnuts, almonds, and pistachios are widely available (though pricey), and they frequently found their way into the mix. Dried apricots, too, were common additions. And the honey. Oh, the honey. More on that to come.
When I originally found this recipe I was looking for a Passover-friendly granola recipe since most breakfast cereals aren't permitted during the holiday. For several years I only made it at Passover, and then one day I realized I could make an everyday granola using the same principles and ratios.
More to come when I post the recipe, but my current mix involves gluten-free oats, coconut oil, toasted slivered almonds, dried cranberries, local honey, and flax seed. We just picked up a giant bag of pecans, so I'm already concocting the next combination in my head. You can trust it won't be pumpkin spice.