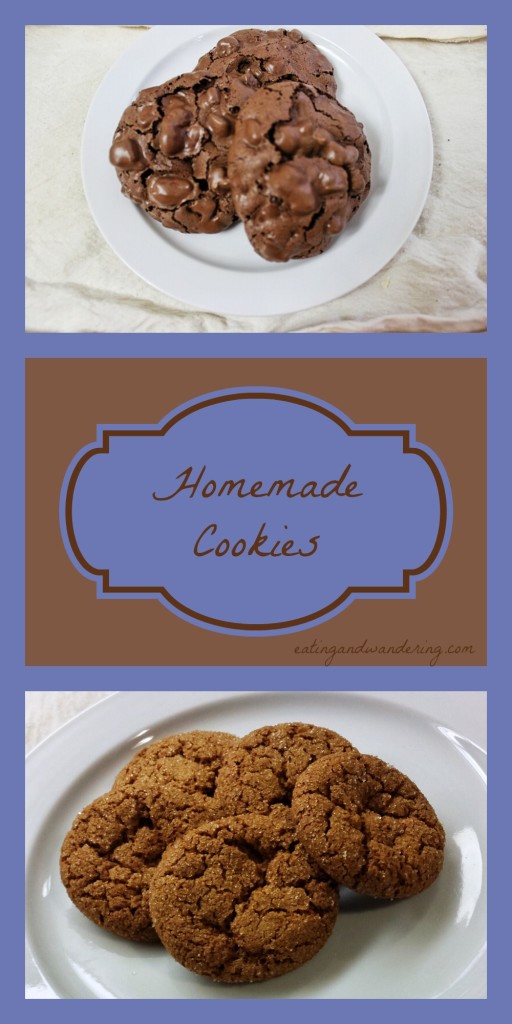 Over the next couple of days I'm going to share some awesome cookie recipes, starting with my all-time number one favorite cookie in the world.
In 1998 I moved to San Antonio and became addicted to Central Market's Chocolate Crispy Cookies. For nine months I bought one package of six cookies for $4.99 each week. I was working at the McNay Art Museum as a graduate intern and my tiny stipend meant that my splurges had to be modest and meaningful. Since I ate every meal at home and took my lunch to work most days, my chocolate crispy cookies were a guilty pleasure and indulgence.
After my internship ended I moved back to California and left the chocolate crispy cookies behind. I missed them terribly and every so often I would try to suss out the secrets of the gooey inside, the crispy outside, and the rich chocolate flavor. I usually ended up with some version of a chocolate-chocolate chip cookie or a brownie bite. The cookies were fine, but they weren't my beloved Central Market sweetness.
In 2004 I bought the New York Times Jewish Cookbook in preparation for the upcoming Jewish new year, Rosh Hashana. As I sat on the sofa leafing through the book, admiring the depth and breadth of the recipes, my heart started pounding when I saw it: Chocolate Chewies. The recipe was contributed by Joan Nathan, one of the grand dames of Jewish cuisine, and adapted from the cookbook Gottlieb's Bakery–100 Years of Recipes. I knew immediately that this was the recipe. With only 4 (or 5, depending on if you use the flour) ingredients, it remains a mystery how they can be so tremendously delicious.
You can double this recipe, but since these cookies are very susceptible to drying out so I prefer to make the small batch unless I know I'm baking for a crowd.
Chocolate Chewies (or Chocolate Crispy Cookies)
3 c. powdered sugar
1/2 c. good quality unsweetened cocoa
2 Tbsp. flour
3 egg whites
2 c. chopped pecans
Heat oven to 350 degrees, and line two cookie sheets with parchment paper.
Place sugar, cocoa and flour in bowl of an electric mixer, and beat until well blended. Beat in egg whites one at a time, scraping bowl as necessary. Beat at high speed for 1 minute. Stir in pecans.
Drop heaping tablespoons onto cookie sheets, leaving 2 inches between cookies. Bake 15 minutes on center rack, turning sheet halfway through baking time. Remove from oven. Cool, then peel cookies off parchment.
Store in airtight container or freeze.
Yield: approximately 10-12 cookies
As printed in the New York Times Jewish Cookbook