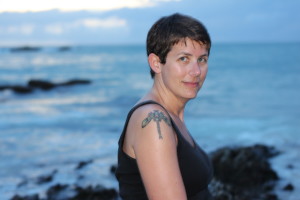 My name is Lisa Benjamin Goodgame and I love to eat and to travel. I'm a former US diplomat (foreign service officer), and with that came the opportunity to explore places near and far and mostly new to me. My first plane ride ever was when I was about 10, to Denver for a family ski trip. I got hooked on travel, and by the time I was 17 I'd traveled to the former Soviet Union twice, without parental supervision. I've since left the State Department, but I'm still stoked on travel and food, and I hope you'll enjoy the adventures I share here.
My travel partner is my husband Paul, and the first overseas travel we undertook together was our honeymoon in London in 1999. Where he overpaid the taxi driver on our first day because he couldn't understand him. Speaking English. It's gone uphill since then! Most of our travel has been together, but I've been to Germany without him, and he's been to Algeria without me. We're always planning our next trip, and I hope you'll join us on our travels!
When I'm not traveling and eating I do freelance communications work for non-profits. You can find me creating social media campaigns, making simple and beautiful websites, conducting interviews, or editing a podcast when I'm behind my desk. My professional web presence is lisagoodgame.com.
My latest food adventure is a foray into gluten-free eating. It's new and experimental for me, and it's my goal to continue loving food and adventuring even if I have to eat a bit differently.
Welcome, let's wander together!