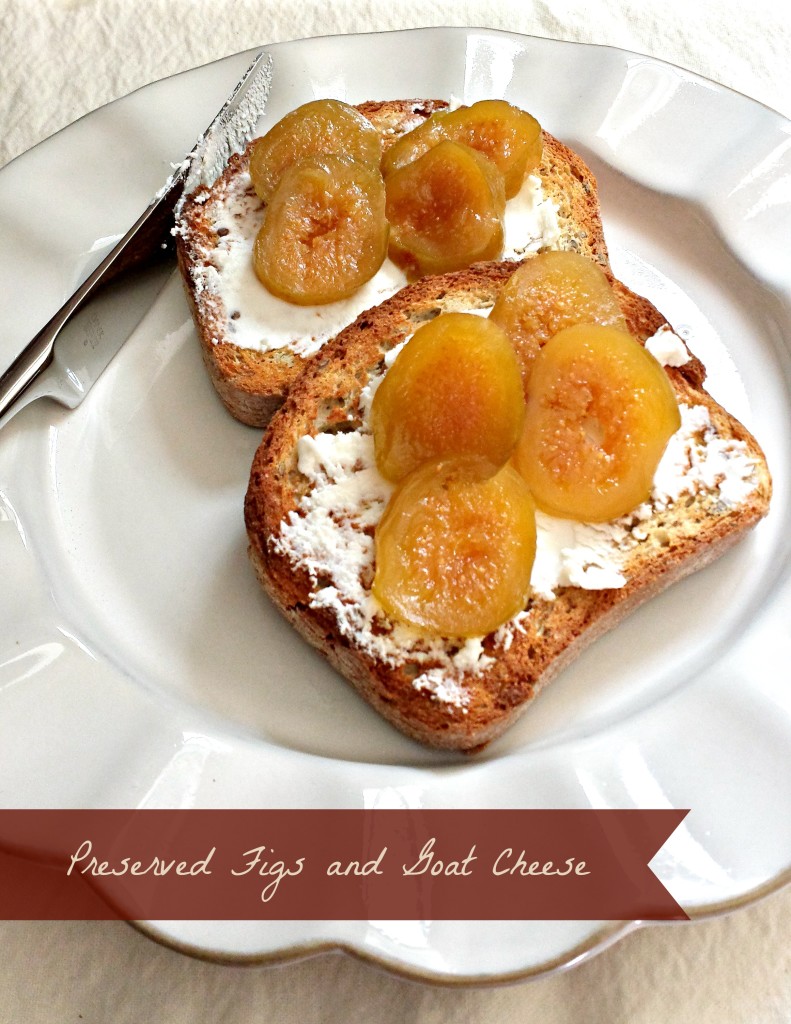 I'm pretty inconsistent when it comes to breakfast at home. Some days I want a full meal deal, and others I just want a cafe au lait and a the morning news updates. Once upon a time I had a stable of three or four breakfast options I'd rotate through during the week, but I've gotten a bit lazy and some mornings I'm doing well to put the coffee and water in the correct sections of the coffee pot!
Quick assemble breakfasts make me happy, but most of my old standards were assembled on Central Market's Nine Grain and Honey bread. Since adopting gluten-free eating I've missed that bread, but not as much as I thought I might. On the recommendations of several friends I tried Udi's gluten-free breads. I've tried four varieties and all have been good (the Omega Flax and Fiber is my favorite), but the slices are small and the loaves are expensive. I've been treating my Udi's as a special treat, rather than as a regular daily standby.
Back in August ago I made preserved figs and on a recent morning decided that they needed to become breakfast. A couple of slices of that flax and fiber bread made a nice base for a luscious spread of goat cheese and juicy slices of cardamom-spiced figs alongside my cafe au lait. What an east, special breakfast at home.