Keeping Passover in Uzbekistan is…a challenge. It should come as no surprise that Manischewitz and Streit's don't have local factories, so getting a hold of the Passover products we've learned to rely on in the U.S. is a bit of a challenge. Last year I asked my mom to send us a care package of key items, such as matzo meal, cake meal, potato starch, and a few other goodies. She also sent us a giant 5-pack of matzos, and I'll confess that we still have a couple boxes tucked away somewhere. I'm fairly certain that a) you're supposed to buy new products each and year, and b) 1-year old matzo-based foods can't really get any staler than they were the day they arrived last March, so I'm not going to worry about a).
Instead, I'm going to share the greatest discovery we made in preparing for Passover last year: homemade matzo. With the absence of kosher-for-Passover products, keeping Passover here is somewhat more symbolic than serious, so obviously these matzo aren't strictly kosher. I believe that they can be made in a strictly kosher manner, but I'd have to refer you to your rabbi for advice on that one! It's impossible for me to describe the flavor of these matzo, except to say that they taste both fresh and flavorful, and nothing at all like the dry, cardboard-like typical boxed matzo. This recipe originally appeared in the The New York Times.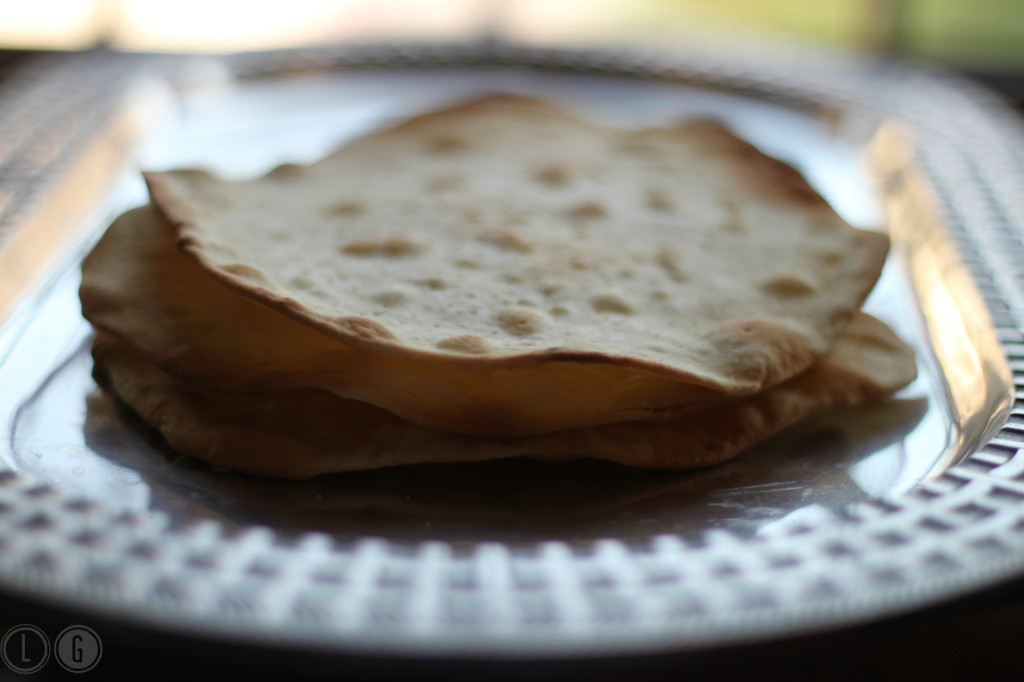 Olive Oil Matzo by Mark Bittman
2 cups flour
1/2 teaspoon salt
1/3 cup olive oil
Sea salt, optional.
1. Heat oven to 500 degrees. Put flour, salt and olive oil in a food processor. Once machine is on, add 1/2 cup water. Continue to run machine until dough forms a firm ball, rides around on blade and is not at all sticky. (If you prefer, whisk together the water and oil and add this to machine all at once.)
2. Cut dough into 12 small balls — this is easiest if you cut the ball in half, then half again, then into thirds — and flatten each into a 3- to 4-inch patty. On a well-floured surface, use a rolling pin to roll each patty into a 6- to 8-inch circle. The shapes can be irregular, but dough should be so thin you can almost see through it.
3. Put dough on ungreased cookie sheets, sprinkle with sea salt if you like, and bake for about 2 to 3 minutes, keeping a very close eye on breads — they can burn very quickly. Once they begin to puff up and brown, flip and cook for another minute or so on second side. Repeat with all the dough and let cool completely.
Yield: 12 servings.